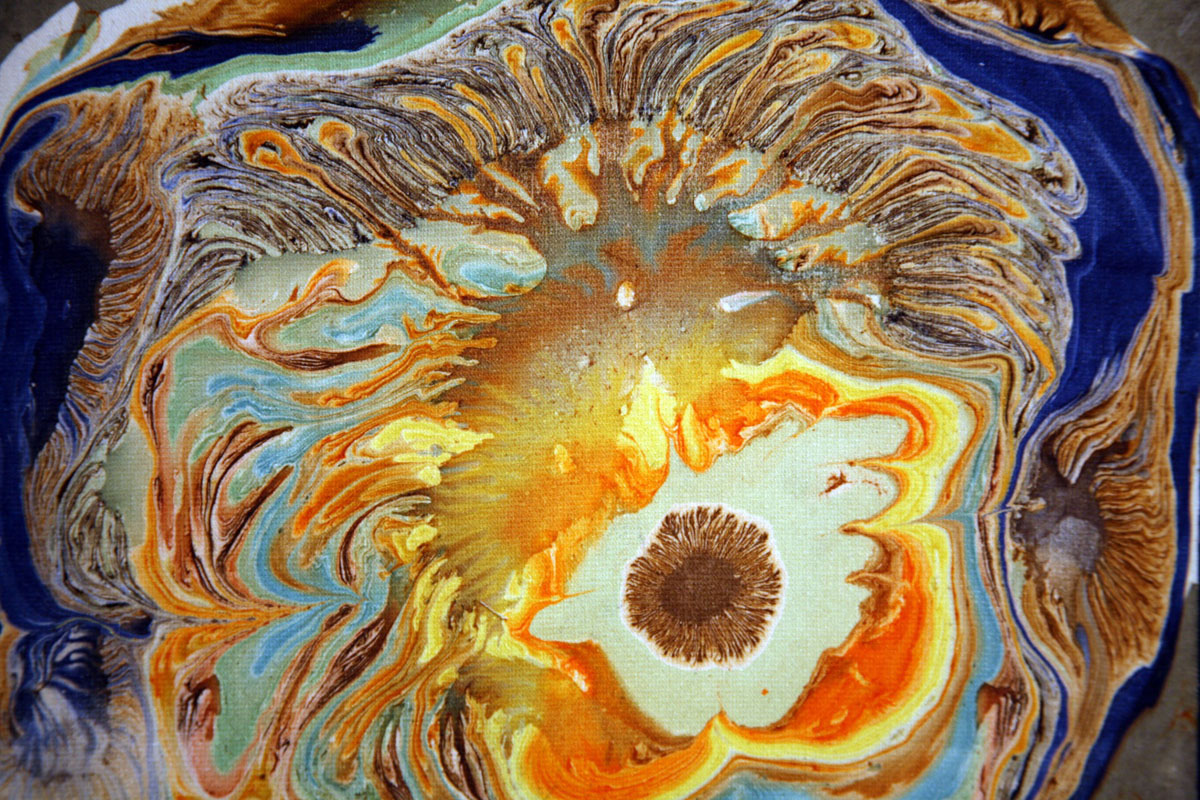 These marbled fabrics are a sampling of hundreds of experiments using disperse dyes on synthetic fabrics.
Liquid dye is gently dropped into a tray filled with water thickened with methyl cellulose. The dye spreads out in circles, but can be manipulated with a variety of tools to create shapes and patterns. A fabric is gently laid on top of the tray, sucking up the dye from the bath. After it is dried, it is headset in a press, significantly enhancing the color.
Witnessing the unpredictable ways the dyes merge into or resist one another is the most rewarding part of this process. The physics of the process suggests the births of stars and galaxies on the macroscopic level and cells on the microscopic level.
Choosing the right moment from the ongoing process is when the art arrives. The activity is akin to taking photos: many images are discarded, many images are kept.
I mounted these enthralling works on heavy black paper stock and framed them.